Heat Treating
At ELLWOOD Crankshaft Group, we take pride in our commitment to investing in the latest heat treat equipment. Our upgraded and modernized furnaces are equipped with state-of-the-art controls that ensure a consistently high level of quality over time and temperature. With multiple vertical and horizontal car furnaces, we have the capacity to handle large volumes of product, providing our customers with the flexibility and reliability they need to meet their specific heat treating requirements.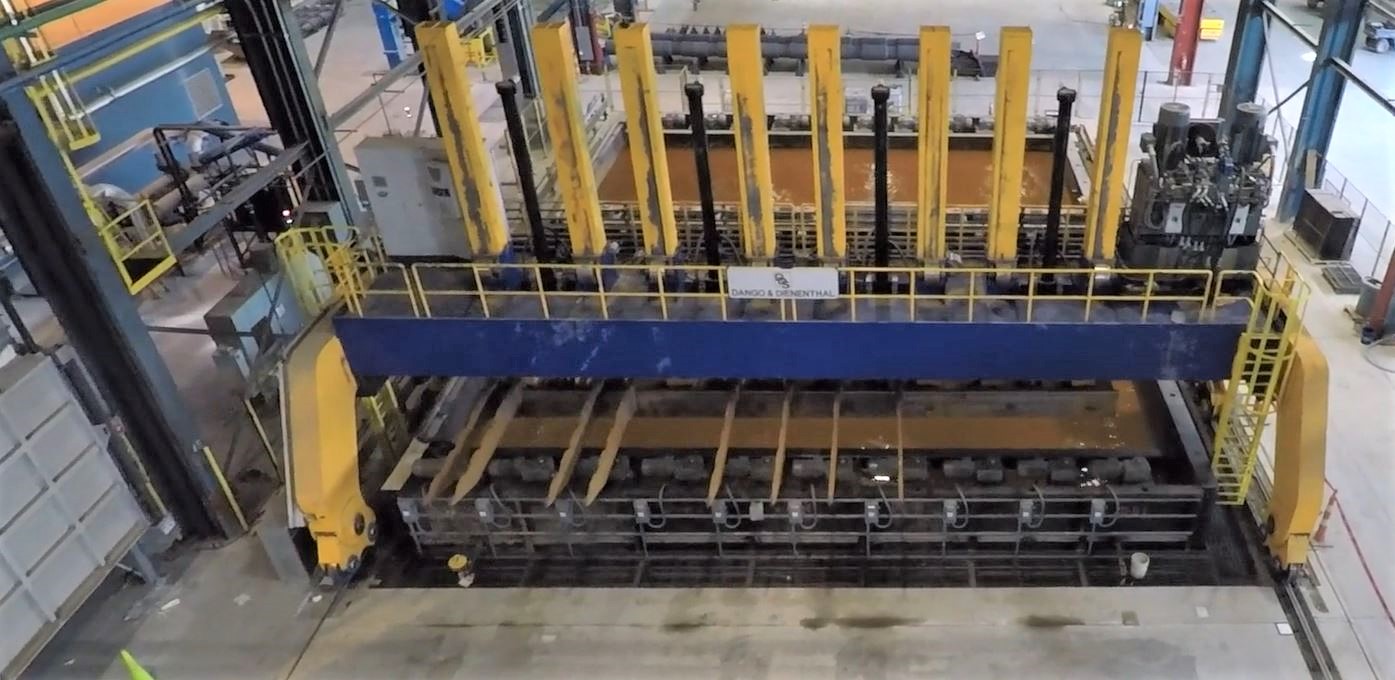 Our Sharon facility heat treatment equipment was meticulously designed with a strong emphasis on enhancing productivity and maintaining impeccable quality control. Through the implementation of advanced automation in material handling and cycle management, we have created a cutting-edge system that includes four car bottom style furnaces, two quench tanks (for polymer and water), and a rail-bound manipulator with an impressive load capacity of 160,000 lbs. All four furnaces are certified to meet the latest revision of AMS2750 to Class 3 requirements, ensuring an accuracy of +/- 15F.
The entire material handling and cycle management process is expertly executed through automated means. The car bottoms, not physically attached to the furnaces, are effortlessly transported to the designated locations using an automated guide vehicle (AGV). Our dedicated loading station facilitates efficient part loading and unloading, where furnace maps are meticulously created for each specific item. By incorporating automated management of the heat treatment cycle, we guarantee repeatable control of transfer times to and from each location, including the quench process, eliminating any vulnerability to manual variation. Even the manipulator used for quenching is automated, allowing us to precisely dial in the required quench cycles, be it water, polymer, split, or interrupted quenching.
These state-of-the-art furnaces are an integral part of our extensive inventory of heat treat equipment. This meticulous attention to detail and unwavering control ensures consistent performance of the heat treatment process across all our furnaces and all the products loaded in a batch. Whether you're looking for annealing, normalizing, or quench and temper services, we have the expertise and resources to deliver exceptional results.