Metallurgical Testing
At ECG, we offer a diverse range of testing options to ensure that your part satisfies all the necessary specifications and regulatory requirements. Our team of experienced metallurgical and quality professionals are well-versed in the latest techniques and qualifications to provide you with the best possible results. We go above and beyond with specialized services such as fatigue testing and failure analysis. Learn more about our agency certifications by clicking on this link - Certifications.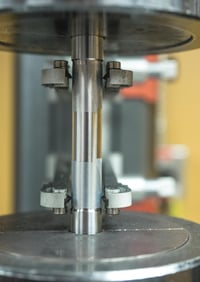 Non-Destructive Testing
Our non-destructive testing services are top-notch, with a wide range of capabilities including ultrasonic, magnetic particle, liquid penetrant and phased array. Our ASNT Level III certified technician is highly experienced and trained to deliver exceptional results.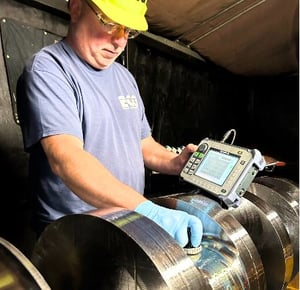 Fatigue Testing
At ECG, our in-house fatigue testing provides invaluable insights into the durability of your crankshaft design. By measuring the resistance of materials to damage and strength loss under repeated loads, we can offer expert solutions to increase fatigue resistance and longevity. With our extensive experience in crankshaft design, manufacturing, and qualification, you can trust us to deliver high-quality results.
Our state-of-the-art fatigue testing equipment uses electromagnetic resonance technology to achieve cycle rates of up to 25 cycles per second, outpacing traditional motor-driven test equipment and saving valuable time. Plus, with calibration only required on the initial sample, we can reduce setup time and costs for additional test samples.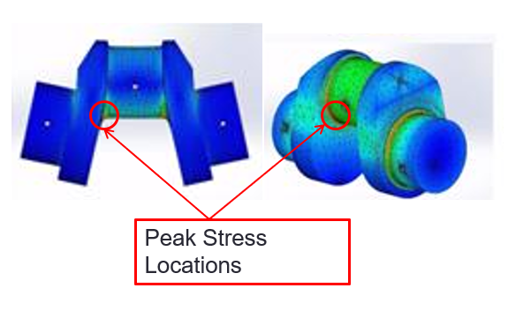 Failure Analysis
Understanding why parts fail is a key component of continuous improvement. That's why ELLWOOD Crankshaft group offers this important service. Full failure analysis can be performed on your part, providing essential data necessary to make informed design, material and processing improvements.