Salvage & Extend Service Life!
At the heart of our expertise lies the ability to breathe new life into crankshafts, conrods, dies and other metallic products, ensuring they perform at their best and last for years to come. Our time-tested and successful approach to inspecting and repairing your products will give you peace of mind.
Our clients who use pumps, compressors, stamping presses, and engines globally rely on us to expedite the return of their reconditioned and repaired crankshafts with the highest quality standards. Additionally, we offer the ability to provide process certifications through multiple certifying bodies that validate the final product quality. You can rest assured that your product is in good hands with us.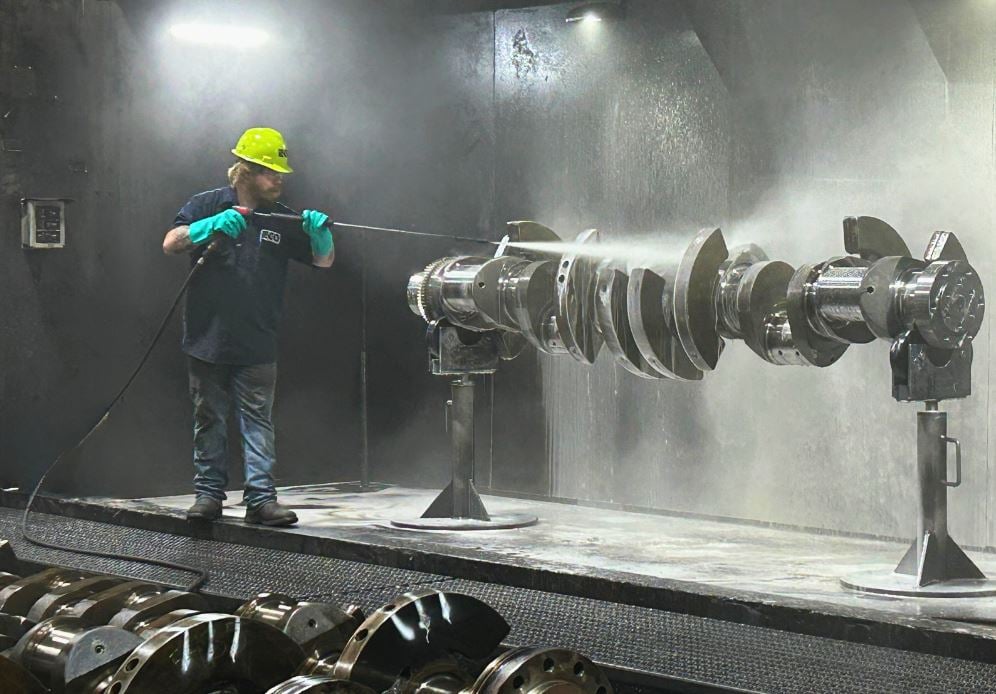 Crankshaft Reconditioning
ELLWOOD Crankshaft Group has honed their expertise in refurbishing and reconditioning crankshafts, significantly extending their lifespan and increasing the value of your initial investment. Upon arrival, every crankshaft undergoes a thorough dimensional inspection before undergoing a range of reconditioning services including straightening, journal grinding and polishing, counterweight repair, and dynamic balancing. Available testing options include magnetic particle inspection, dye penetrant testing, and failure analysis. Additionally, surface engineering services such as plating and welding are also available to further enhance the durability of your crankshaft.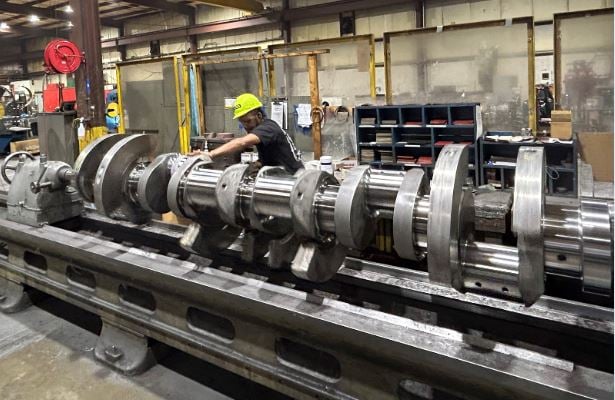 Con Rod Reconditioning
At ECG, we take pride in providing complete repair and refurbishment services for your connecting rods. Our experts conduct a thorough dimensional inspection on all con rods upon arrival to determine the necessary scope of work. Our range of services includes installation of new hardware, bushings, straightening, clip and bore, grinding and polishing. For your peace of mind, we also offer magnetic particle testing, dye penetrant testing, and failure analysis. Additionally, we provide surface engineering services to keep your connecting rods in top-notch condition.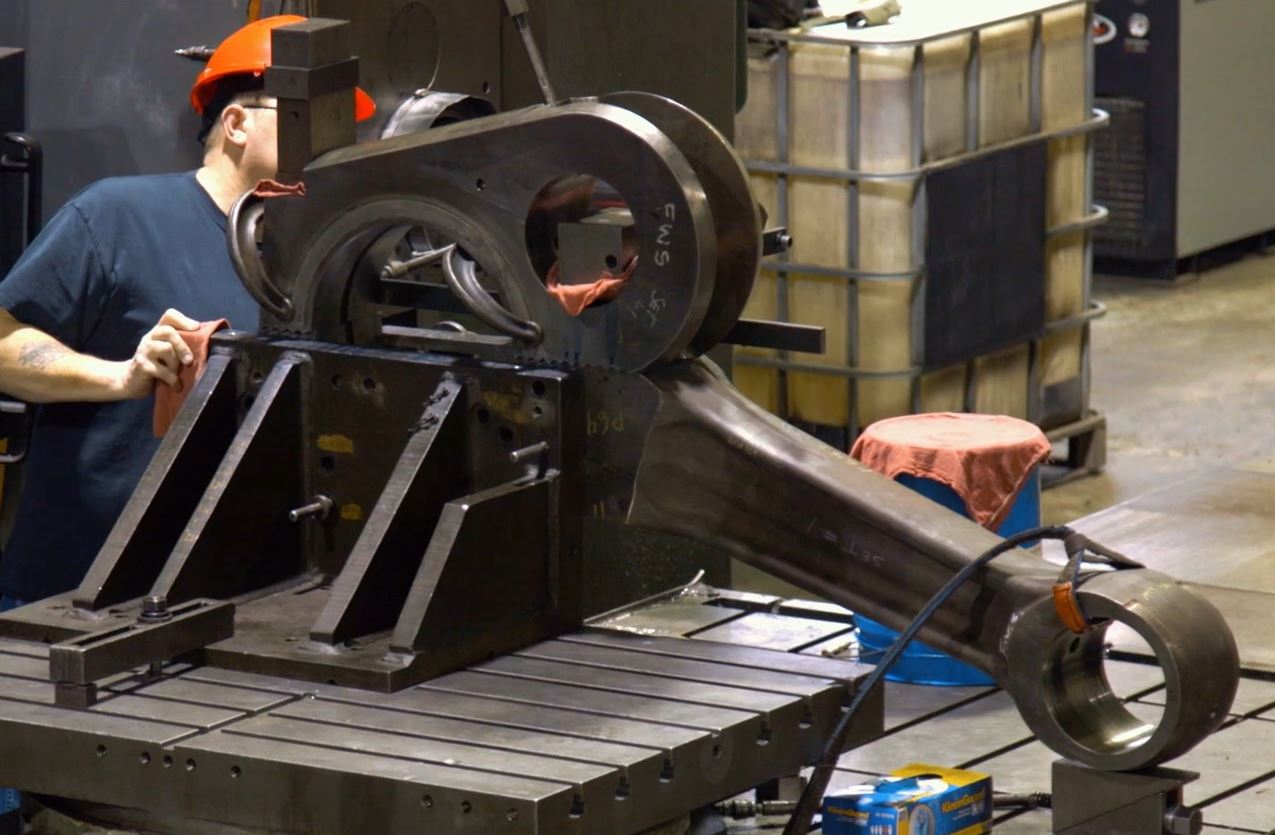 Reverse Engineering
Not everything goes according to plan. When that happens, ECG can help! Reverse engineering is typically required when a customer experiences a field failure and a critical spare does not exist. In the case of components that have been in the field for many years, original drawings may no longer be available.
Upon receiving the failed component, ECG's team of experts will assess the damage and determine if repair is possible. If not, a new replacement drawing will be meticulously crafted and presented for review and approval. Once given the green light, ECG will rapidly expedite the critically needed part to the customer, ensuring minimal downtime and maximum efficiency.
A client recently suffered a catastrophic failure that resulted in their facility shutting down. Fortunately, ECG was able to reverse engineer the damaged crankshaft and construct a new one within a mere six weeks! This swift turnaround allowed the customer to get their manufacturing facility up and running in record time, resulting in significant savings in both time and money.