ECM - Hermitage & Sharon
ELLWOOD Crankshaft & Machine Company
2727 Freedland Road
Hermitage, PA 16148
Located in Hermitage, PA, ELLWOOD Crankshaft Group is the proud headquarters of our company. With an impressive arsenal of over 35 major machining tools, we have the unparalleled ability to machine components up to 480" long (12 meters), 65" swing (1.6 meters), and 80,000 pounds (36.5 MT). To ensure exceptional precision machining and sophisticated testing, we have invested over $100 million in expanding our capacity and capabilities.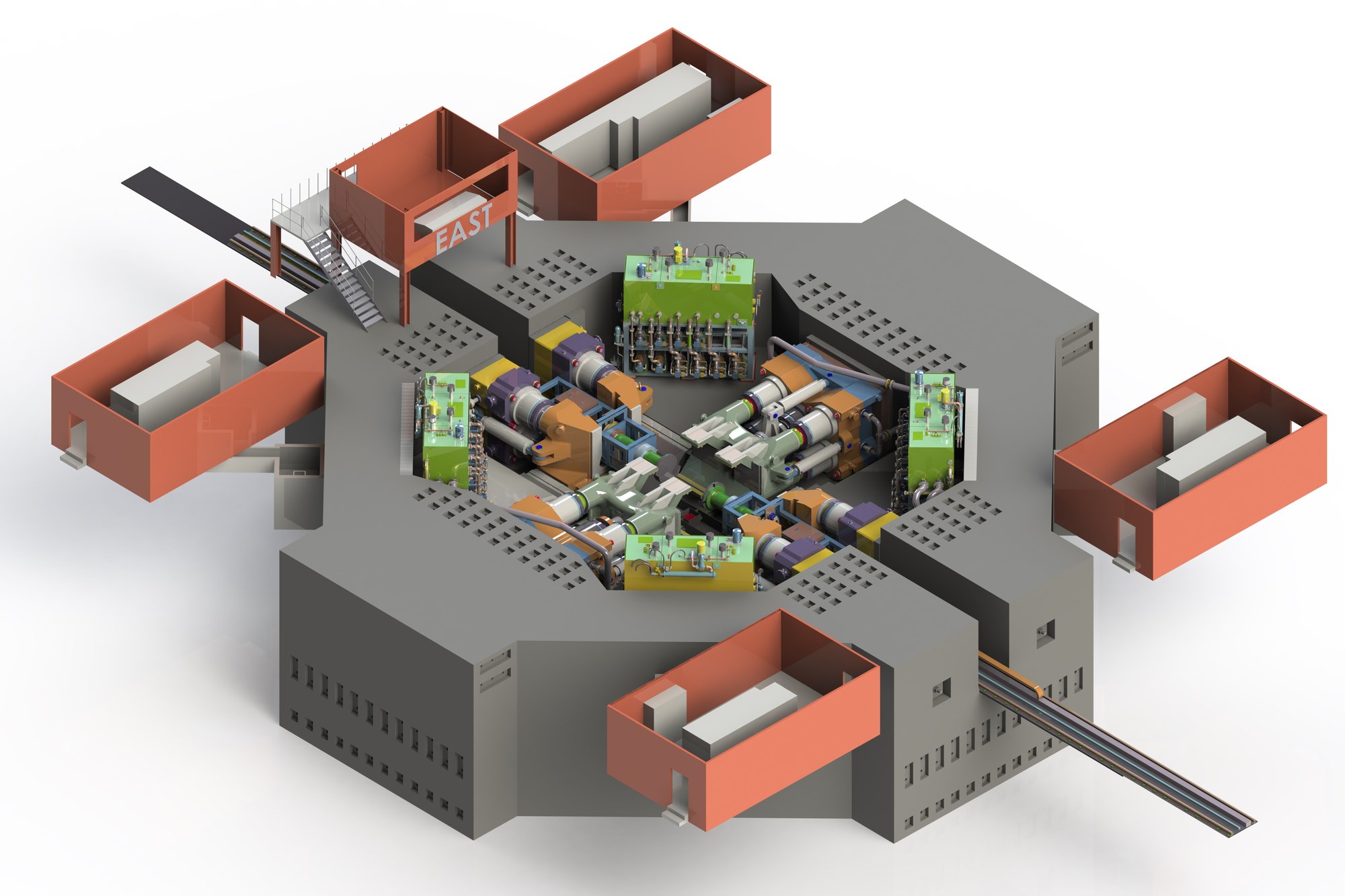 Five miles away in Sharon, PA, a massive 400,000 square foot facility houses the world's largest multi-directional press! This cutting-edge machinery boasts the ability to perform offsetting and upsetting operations simultaneously, with an impressive upset capacity of 8,000 tonnes. With this unique upsetting capability, ECG can create eccentrics, rectangles, cylinders, flanges, and extrusions.
This press employs modular die designs, which ensure a high level of commonality and minimal use of threaded fasteners, offering quick and reliable die changes. A significant advantage for customers is the material savings compared to the open die process.
ECG is leading the industry by transforming conventional supply chains, such as open die forgings, large complex castings, and weldments, into near-net shape forgings, revolutionizing traditional manufacturing for the next century!
ENC - Irvine
ELLWOOD National Crankshaft - Irvine
One Front Street
Irvine, PA 16329
Since 1960, ENC's Loewy press has been forging crankshafts with timeless efficiency. With an impressive annual production of over 5,000 engine crankshafts for marine, locomotive, and stationary power markets, this water hydraulic press boasts a 4,000 ton upset capacity and the ability to forge both crankshafts and non-crankshafts shapes. Featuring single push per feature, independent upset and offset, and a large product size range, the Loewy press also houses induction heating stations with quick heating setup changes for bar sizes and heat lengths.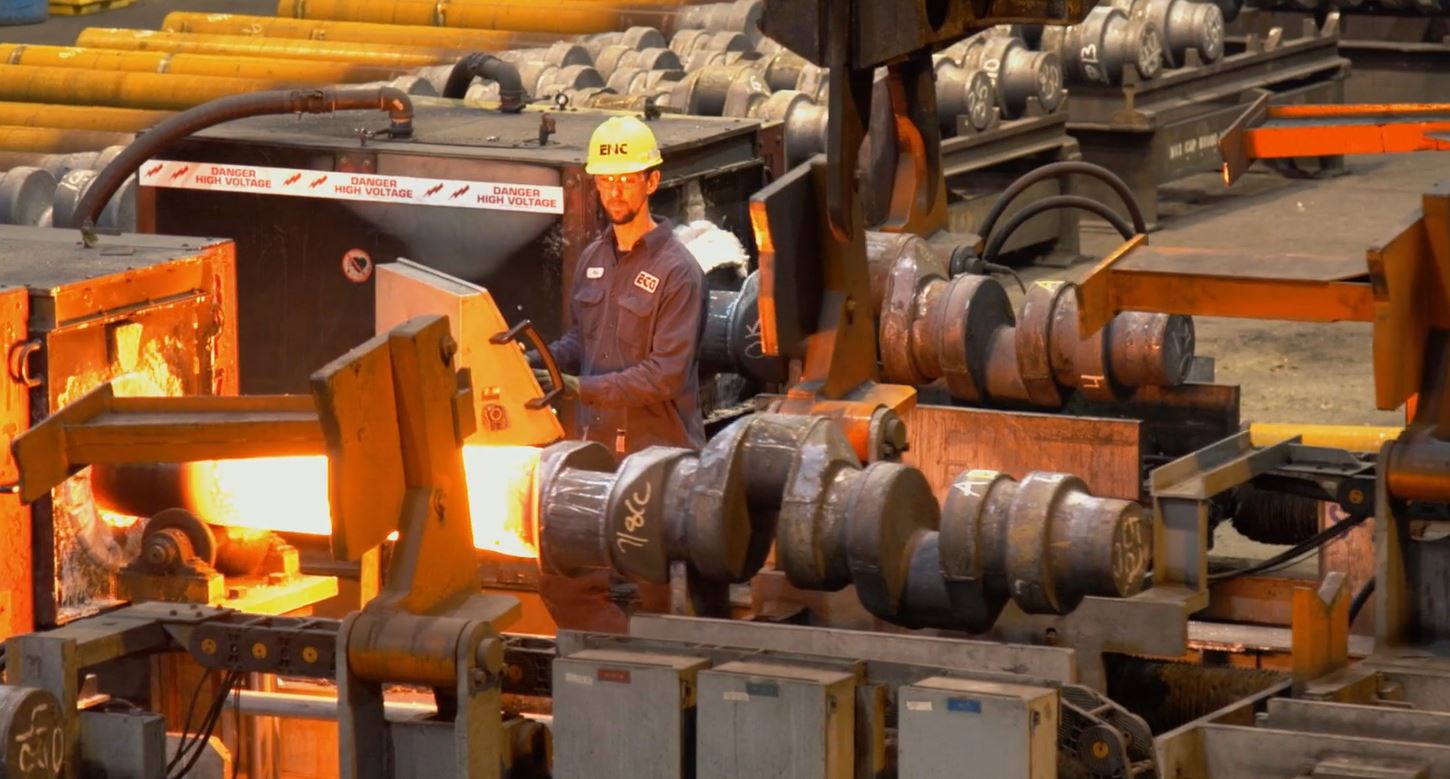 ENCS- Hermitage
ELLWOOD National Crankshaft Services
303 Llodio Drive
Hermitage, PA 16148
At ENCS, we specialize in reconditioning and repairing services that salvage and extend the life of your crankshaft. Our team of experienced technicians possesses a wealth of knowledge and technical expertise to ensure the best possible outcome for your reconditioned part. Additionally, we offer process certifications through multiple certifying bodies to guarantee optimal final product quality.